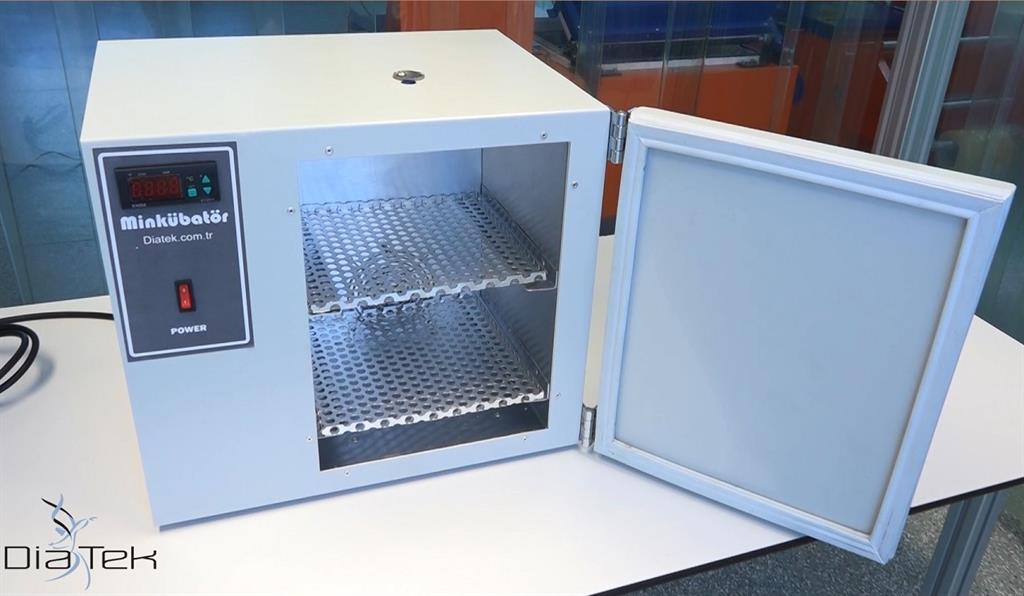 Incubator with a volume of 24 liters, specially produced to maintain temperatures suitable for the growth of microorganisms
It is suitable incubator for use in quality control analysis in food, pharmaceutical and cosmetic industries, microbiology laboratories and hospitals.
Due to its small footprint and smaller volume than other incubators on the market, it can be preferred in firms with a smaller number of analyzes than laboratories. It can hold more than 60 petri dishes of 90 mm diameter at one time.  
PROPERTIES
Dimension: 32 cm x 27 cm x 24 cm
Volume: 24 liters
Temperature range: 20-45 ºC (It can be made in the desired temperature range if special request)[/vc_column_text][/vc_column][/vc_row]