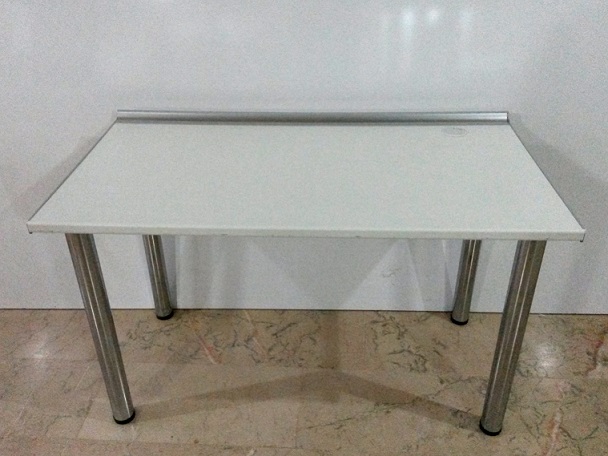 Laboratory Workbench for Microbiological Inoculation
1) In the right corner of the laboratory workbench specially produced for microbiological analysis, there is an outlet hole for the hose to which the bunsen flame will be connected.
2) The laboratory workbench is made of compact laminate material that can be easily wiped up and free from germs.
3) The laboratory workbench is 115 x 60 cm in size.