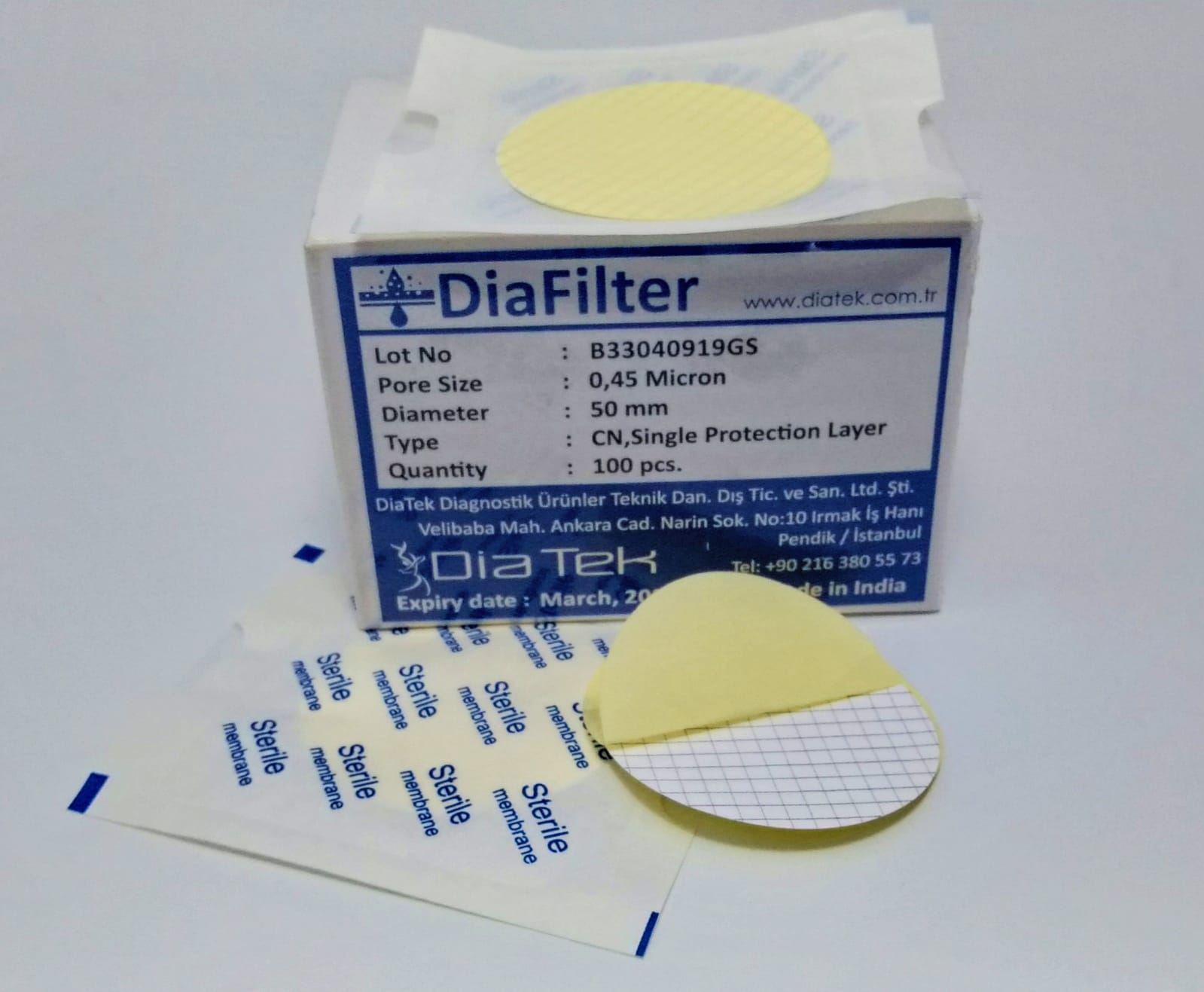 Membrane filter paper is the most needed materials when performing microbiological analysis of liquids by membrane filtration. The membrane filtration technique, which is one of the best methods used in the microbiological analysis of the liquid products, can perform analysis of larger volumes samples instead of 1-2 mL. Thus, it is possible to identify even if the sample contains very few microorganisms.
The basic principle of this technique is based on the retention of the microorganism in the material to be analyzed on the membrane filter. In the membrane filtration method, the bacteria in the filtered liquid sample cannot pass through the filter and are kept on the filter surface.
DiaFilter is a supplementary for Hypet Aqua mediums in water analysis. (For information about Hypet Aqua CLICK HERE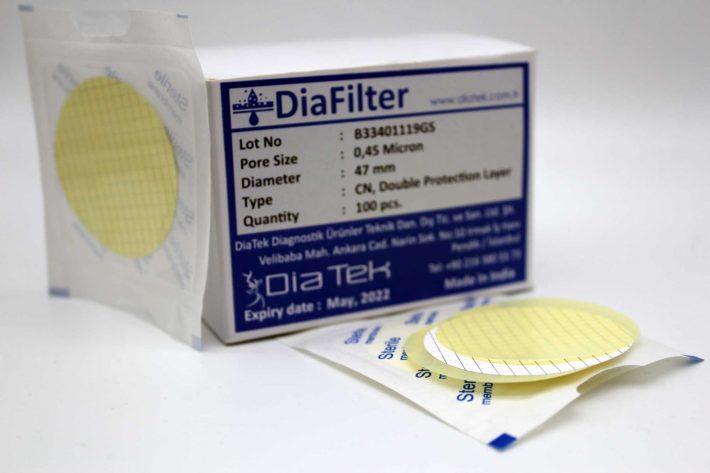 This technique is used in TS EN ISO 6222, TS EN ISO 7899-2, TS EN ISO 16266, ISO 7704, ISO 8199, ISO 9308-1 ve EN 12780  standards.
Properties of DiaFilter Membrane Filter Papers
DiaFilter membrane filter papers are made of cellulose nitrate.
This filter papers are sterized by Ethylene oxide.
DiaFilter is 47 mm in diameter and is available in 0.20, 0.45 and 0.65 micron pores.
The separator in DiaFilter membrane filter papers minimizes the risk of contamination during opening of the packaging.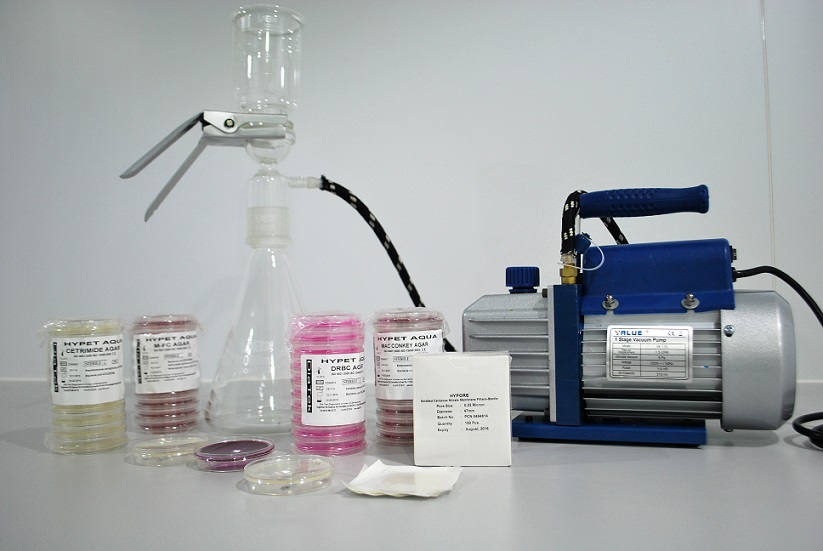 DiaFilter membrane filter papers are sold individually in boxes of 100 pieces. For orders of less quantity this product, please contact our customer representative.
The lines on the paper do not prevent the growth of microorganisms. Paint of DiaFilter membrane filters lines are organic. It does not contain chemicals.
It has a homogeneous pore structure and is permeable. Autoclave application can be done.
Hypore is a brand of DiaTek.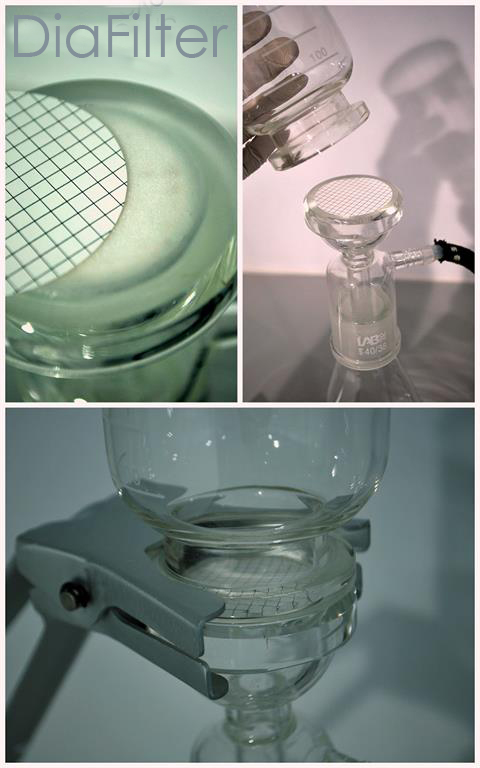 DiaFilter System Usage Areas
Water Analysis Laboratories
Water Factories
Beverage Factories
Water Treatment Plants
Universities